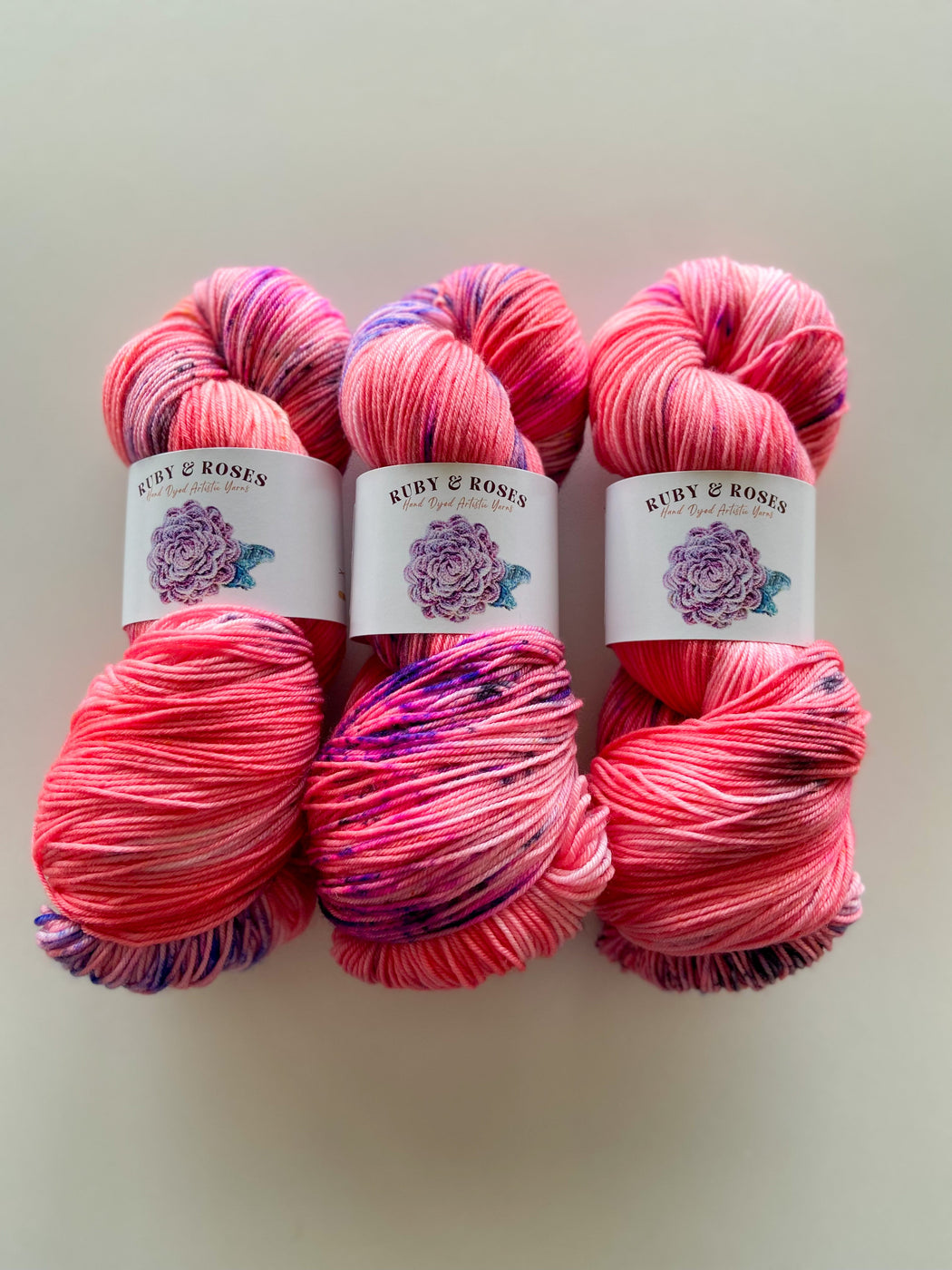 Misfit - OOAK - Soft Rose
25% off Applied at Checkout!
🌈 Introducing Our One-of-a-Kind Misfit Skeins!
Are you on the hunt for a truly unique skein to bring your special project to life? Look no further!
We are thrilled to present our exclusive Misfit Skeins, born out of happy accidents during the creation of our upcoming Yarn-ary Islands Collection. These beauties were never meant to be part of our regular lineup, but we couldn't resist sharing their unexpected charm with you!
Each misfit colorway has its own story, filled with creativity and experimentation. Some were originally intended to be shop staples but didn't quite match our vision, like that prototype with a tad too much blue. But let us assure you, these skeins are still absolutely stunning in their own right!
Another way a colorway ends up in this extraordinary collection is through dyeing mishaps with our in-stock colorways. Rest assured, none of these mistakes involve faulty dyeing techniques; it's all about the magic of color concentrations coming together in unexpected ways.
Choosing your perfect skein is as easy as can be. Simply select your desired base and add it to your cart. But hurry, stock is extremely limited, and once these misfit skeins are gone, they're gone for good. 
Don't miss out on the chance to own a piece of yarn artistry that's truly one of a kind!